Transitions
Moving from one school to another can be a challenging experience. Consequently, we have have planned a thorough and comprehensive set of transition events for both our new S1 and S2 cohorts.
P7 to S1
Information sharing between our feeder primary schools and Mrs Stead (Principal Teacher of Support for Pupils) and Mr McMartin (Principal Teacher of Guidance) began in January. This is an ongoing process with a large range of meetings planned up until May 2019.
Primary school visits will be arranged with a selection of Bertha Park High School staff working directly with P7 pupils to establish relationships and share expectations for our new school.
P7 Induction Days - 6th and 7th June
A structured programme of events at Willowgate Activity Centre where pupils will have the opportunity to participate in some adventurous and team-building activities. Such activities include raft building, kayaking, bushcraft plus many more. The pupils will work in small groups and will participate in a range of these activities supported by Bertha Park High School staff. Instructors will incorporate themes from the John Muir Award and will complete a conservation style task to ensure that all pupils can achieve the Discovery level award.
S1 to S2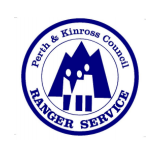 The Perth and Kinross Countryside Rangers will be working with us to support the delivery of the John Muir Award to our new S2 pupils. There will be specific, targeted events where the new Bertha Park High School staff will work alongside the Rangers to provide learning experiences for our pupils which will contribute to the Discovery level award.
There is also a planned afternoon at Willowgate Activity Centre where the young people will participate in team-building activities supported by qualified instructors and BPHS staff.
Mrs Stead and Mr McMartin are working with the S1 pupils currently based at Perth Grammar School. Information will be shared with our all of new staff when they take up their new posts in April 2019.
As the timetable at Perth Grammar School changes at the end of May, our current S1 move into S2. At this time, the BPHS staff will be working directly with pupils in classes to build relationships, establish expectations and, of course, deliver curriculum content.
What about after the Summer?
Both S1 and S2 will continue work related to the John Muir Award at Bertha Park High School which is planned and incorporated into the courses from August 2019. During this time, staff will support pupils on the Share aspect of the award and we have planned to host an event to showcase the pupils' work at BPHS prior to the October break 2019.